Slow Cooking 101 Video Series and Ninja Cooking System Give Away!

I had the happy experience of being filmed in February for a new (to me) video channel, Grokker.
The first video will go "live" today! (April 20!).
Grok means to understand fully -- it wasn't a term I was familiar with until Grokker reached out to me.
Grokker is the online destination for "The Best of The Best" in cooking, yoga, and fitness videos with lifestyle experts.
And I got to be The Slow Cooker Lady!

Grokker is subscription based, similar to Netflix or Hulu. They do have an app for mobile devices, and the goal is to have a portal through a television device like Roku or Apple TV, soon.
I spent two days filming six short slow cooker videos.
The kitchen we used was rented through Air B n B and they had an Uber car pick me up.
I've never ever used Air B n B or Uber before. And the producer and camera people were young Silicon Valley techies.
BUT! I had fun. And I really like being able to share slow cooker tips, tricks, and recipes with you.
I hope you enjoy the videos!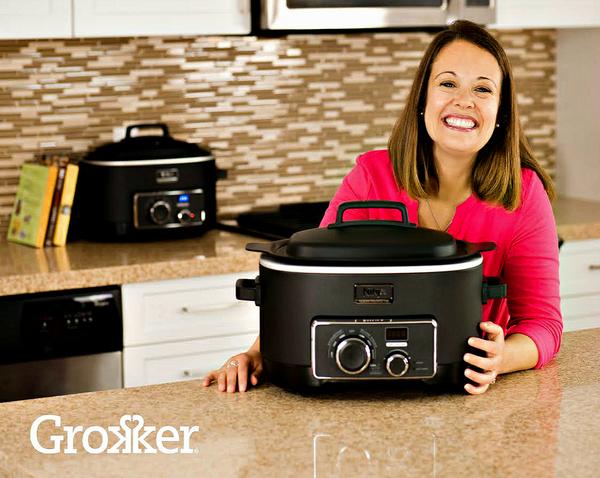 I'm still madly in love with the Ninja, and they were kind enough to supply 7 cooking systems for the shoot.
I have one, still in the box, and would like to give it away this week.
Good luck to all; I'll be announcing the winner on May 7!!