Cowboy Recipes for the CrockPot Slow Cooker
Happy Monday, Slow Cookerers!!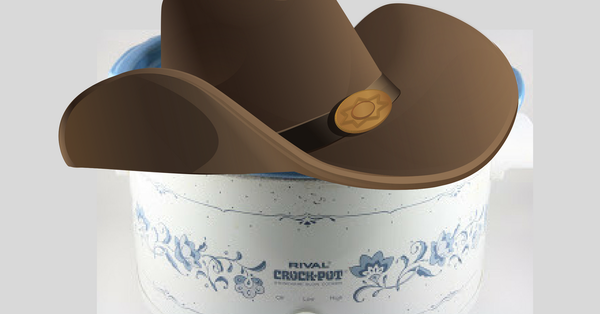 I got an email from a long time reader, Ivy, who owns a small ranch in rural Idaho that also runs a daycamp for kids.
She wrote in that over the summer the campers who come ride horses enjoy playing cowboy and so she feeds them "cowboy" food.
The awesome thing is that she uses her crockpots.
I love it! Sure, you can use a dutch oven and cook all this stuff over a wood fire or a stack of coals -- but if you have electricity, why not take advantage of it?
Here are a few ideas for the hungry cowboys in your life.
a twist on chili with a great taste combination of Worcestershire sauce and apple cider vinegar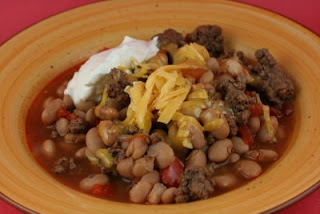 you can eat as-is in a bowl, stuff it into hoagie rolls, or even put it on rice cakes the way shown in the picture. ;-)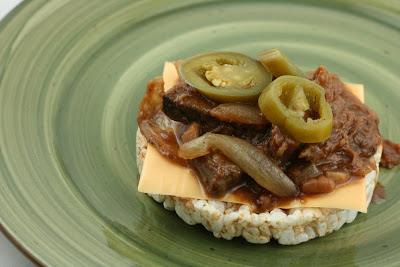 seasoned with Ranch-style beans, corn, and Rotel. Use an inexpensive beef chuck roast or a pork butt/shoulder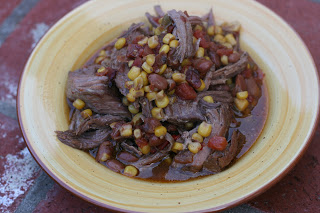 This recipe used canned potatoes -- which to my kids look like dinosaur eggs! You can make it super spicy by adding lots of jalapeños, or you can tone it down.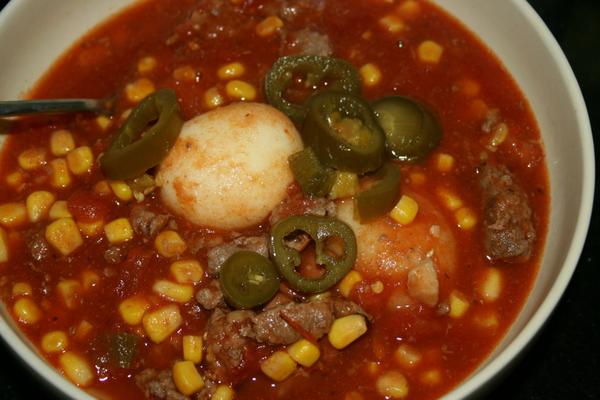 Alrighty! enjoy rustling up some grub with the cowboys in your life...